Does your kid want to create some original handicraft? Offer to create an origami shark!
How to make an origami shark? Read easy origami shark instructions in our step-by-step guide.
Original paperwork isn't just about excellent motor skills. As a result of these activities, children form creative and spatial thinking. The technique of origami will be particularly useful for the child. It is better to start with some simple origami for children. Even folding a regular square sheet of paper allows for the creation of exciting crafts.
In this master class, I will show you how to make a shark origami. Handicraft will not be difficult, and your child will be able to cope with the process easily. Just follow step by step instruction, guided by my article.
Complexity: Medium
Age: from 5 years
Application: This easy origami for kids can be used as a character in children's games
 What do you need to create? Materials
A square sheet of paper;
Black felt pen;
Scissors.
How to Make an Origami Shark step by step
First, mark a diagonal fold on a square sheet of paper: for this purpose, fold it in half, forming a triangle.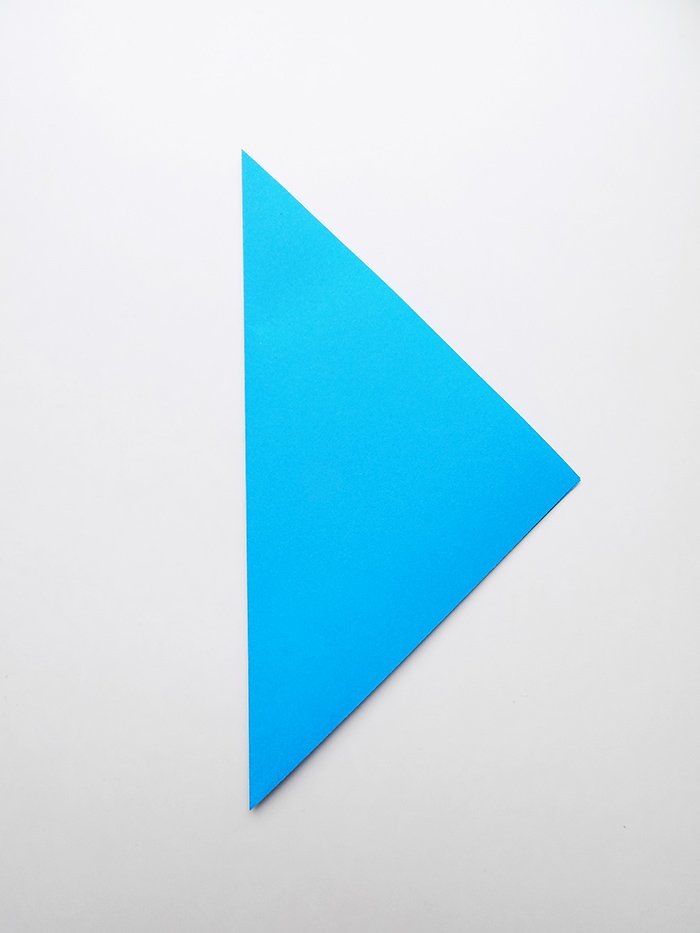 Then turn this square, bend the sides in the form of triangles to the planned line.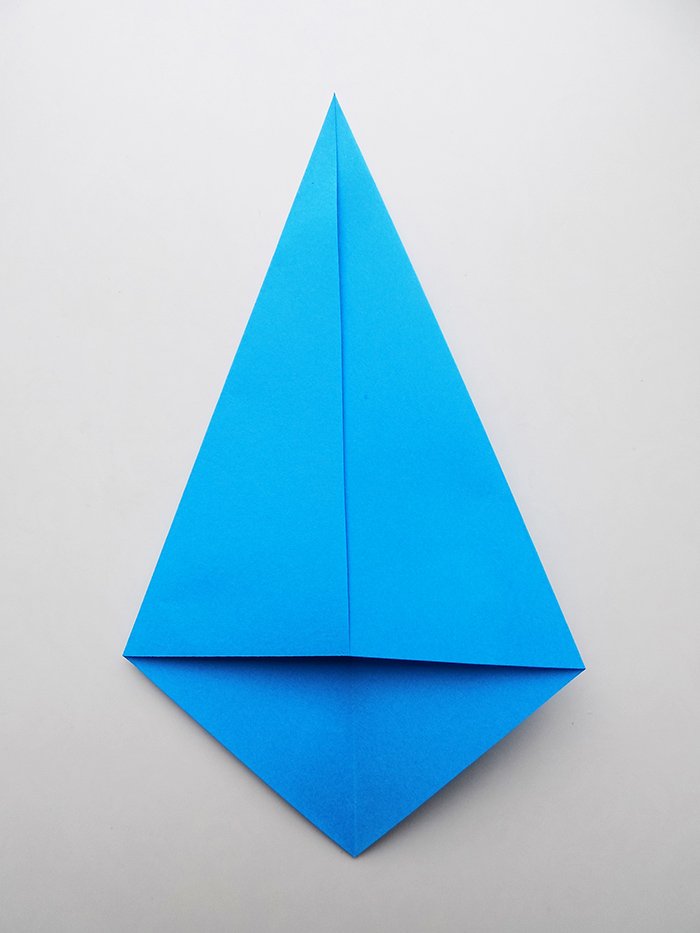 Bend down the upper corner. I have outlined the first fold which is required for further work.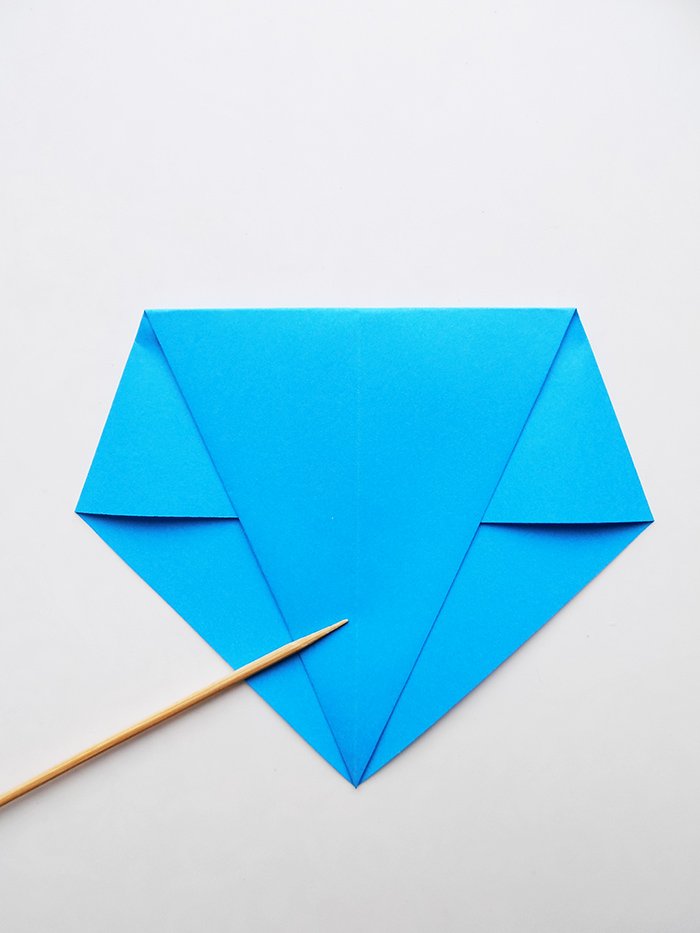 Then the same upper corner should be bent to the line that forms the foundation of the side triangles.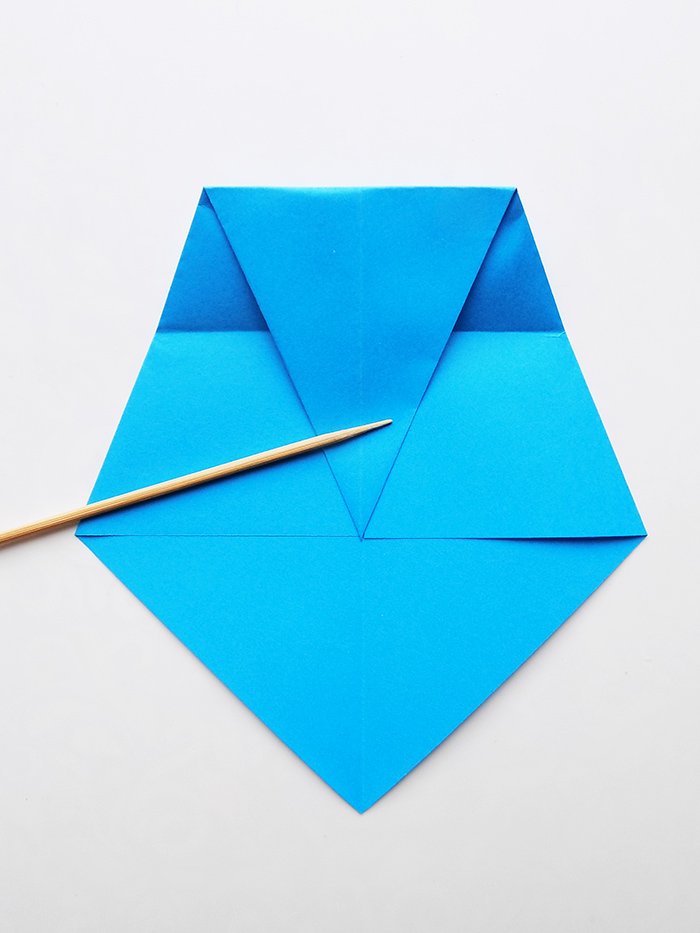 Finally, perform another bend. This time, the upper corner is bent to the previously made transverse fold.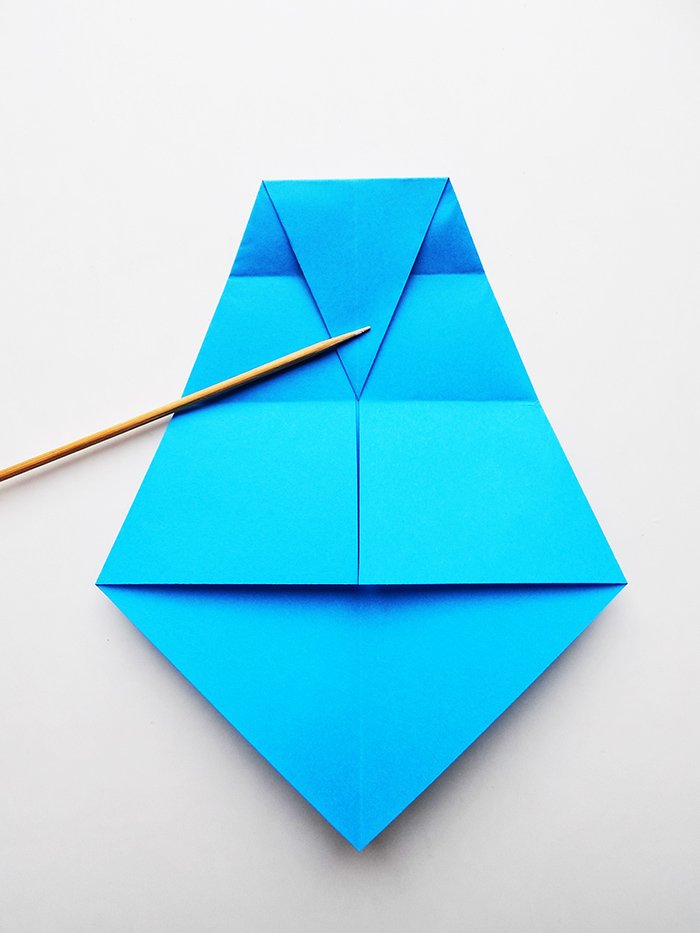 Now it is time to use scissors. At the right bent triangle, make a diagonal cut, starting from the outer corner and up to the nearest fold line.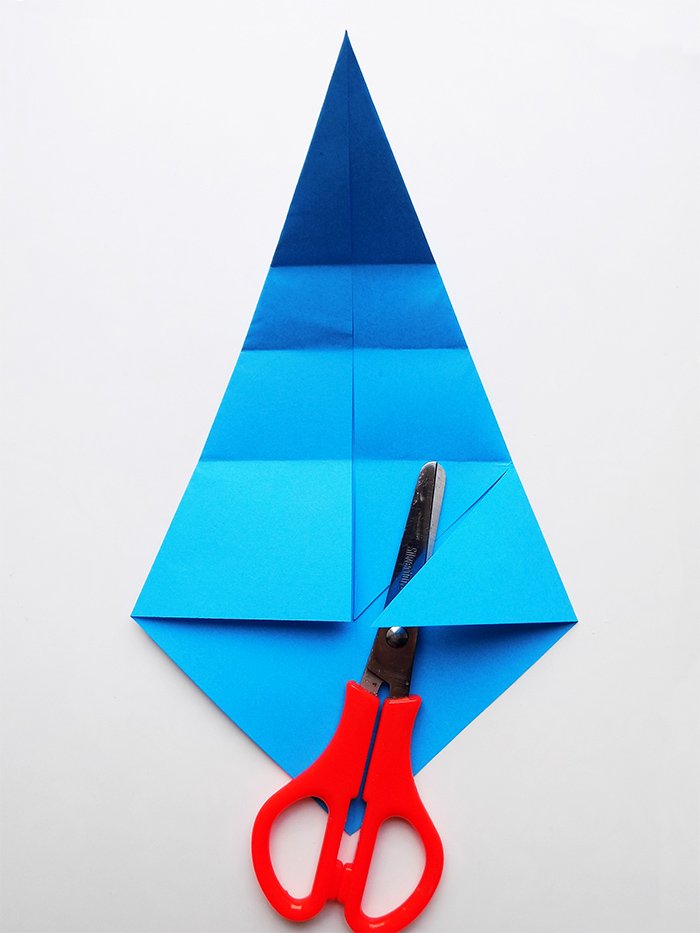 Make another cut on the middle line of the fish handicraft. To do this, reverse the craftsmanship a little, then make a cut, which will reach the second transverse fold line.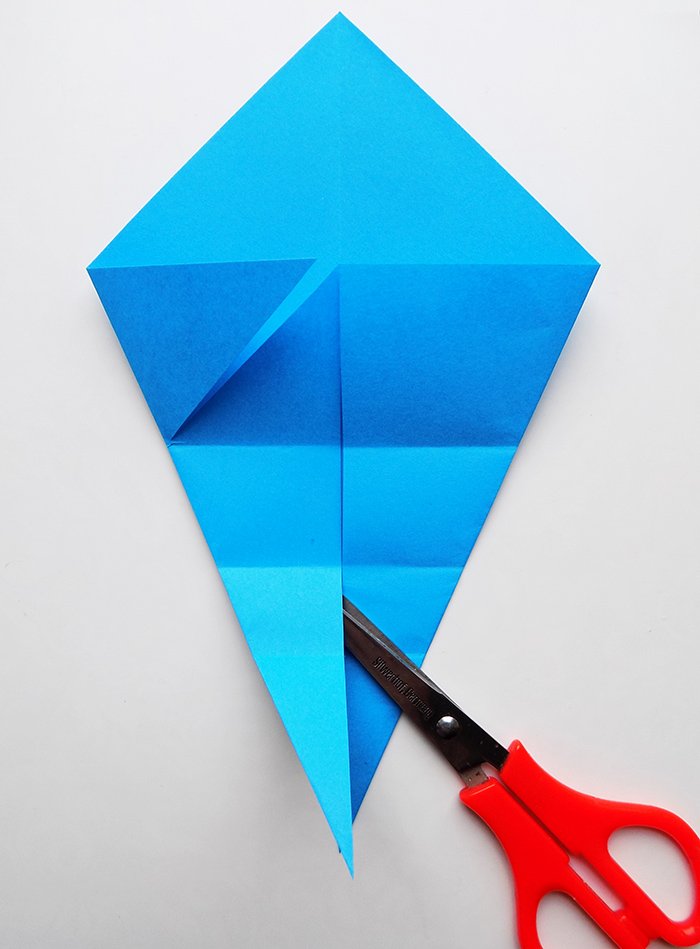 Next, form the tail fin of the origami shark. Bend the previously cut bottom parts in opposite directions, and it is important to do it symmetrically.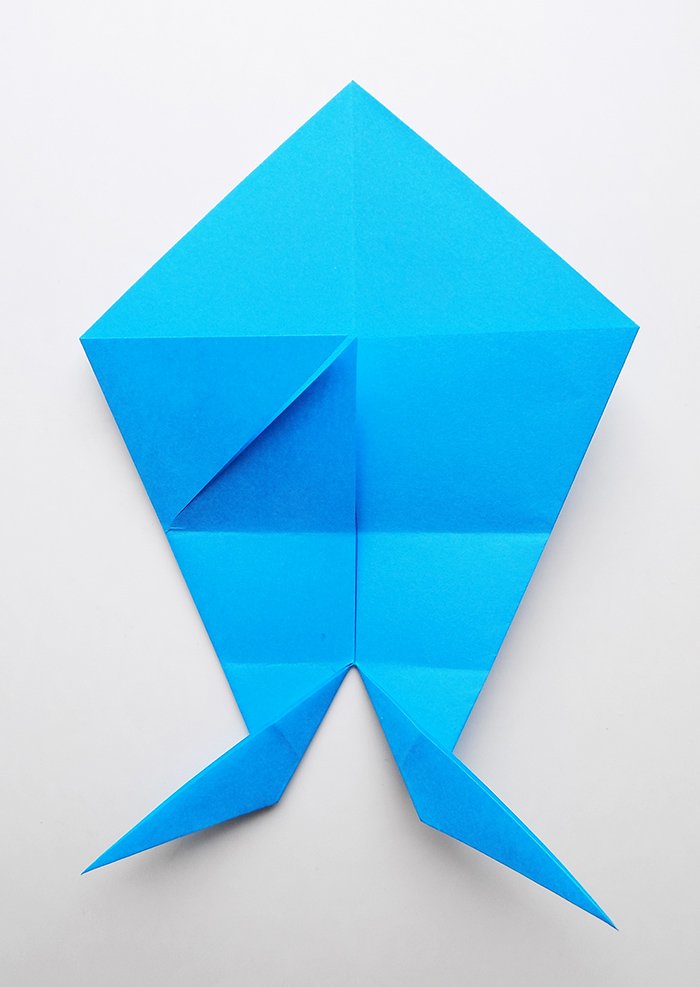 And cut earlier triangle bend aside so that it was outside the craftsmanship.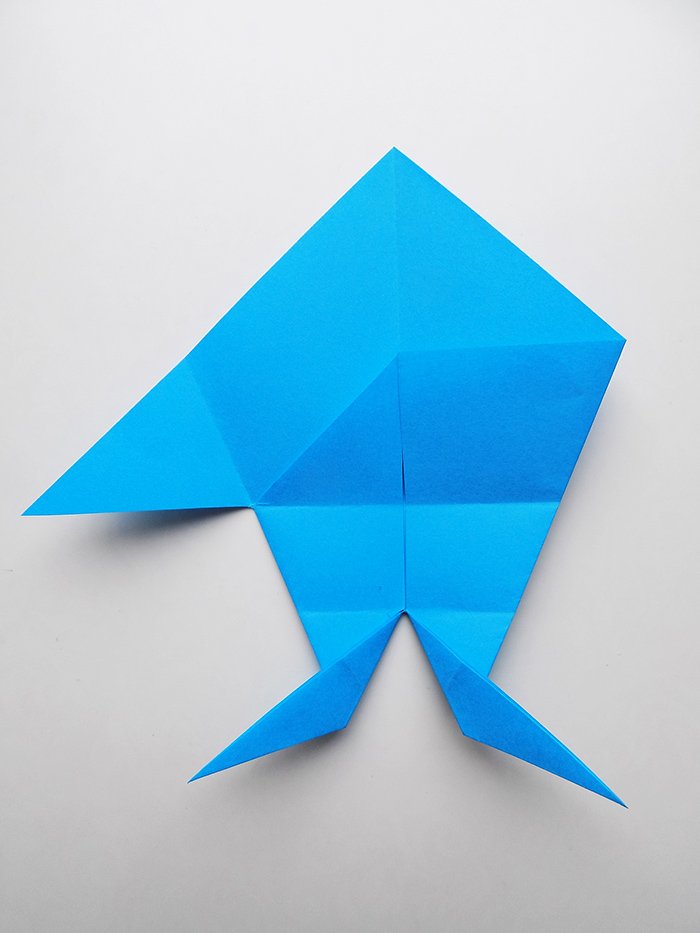 Now, fold the handicraft in half on the middle central line.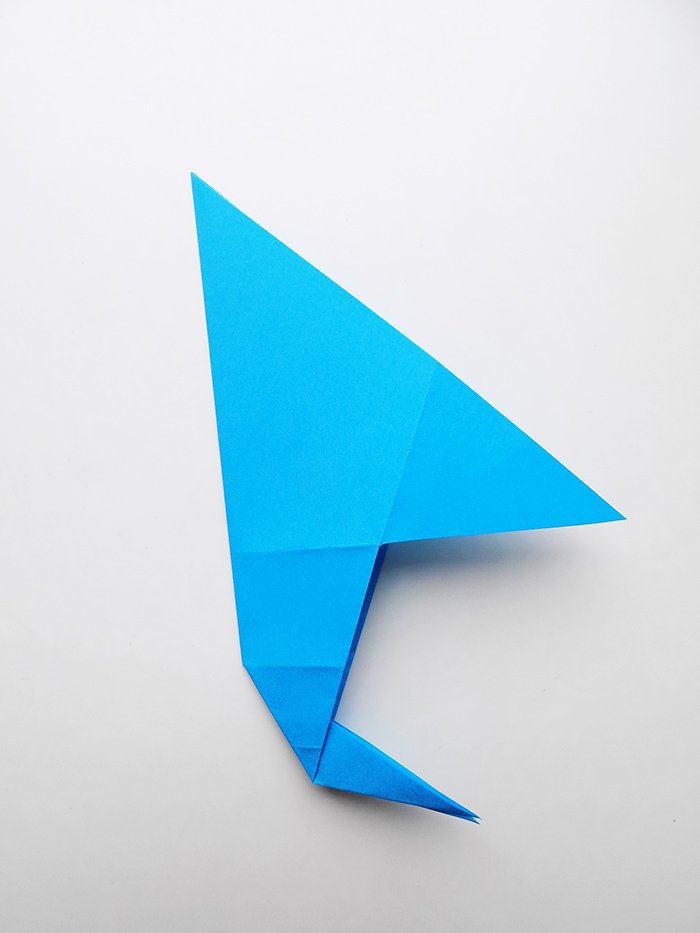 Turn the origami shark.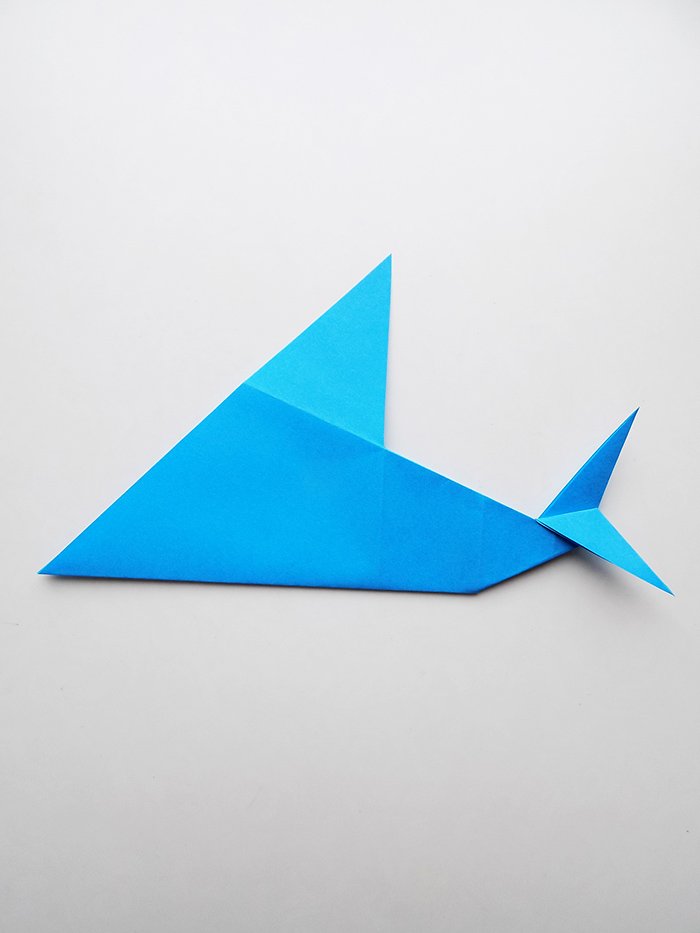 Now you only need to draw her eyes and mouth with sharp teeth. Do it with a black marker.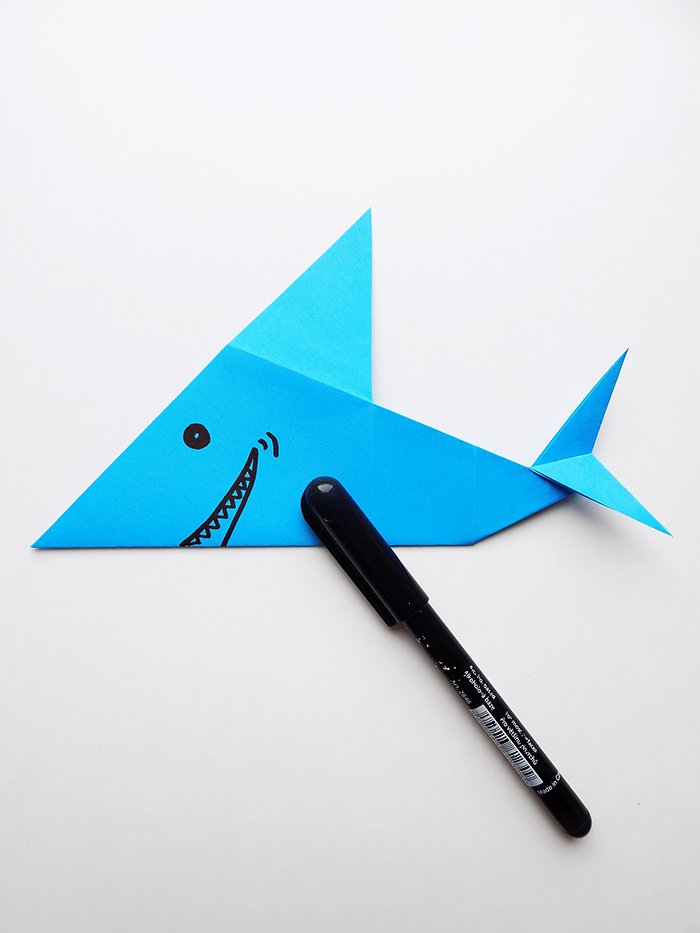 If you followed the proposed instructions accurately, your sea creature would be very realistic!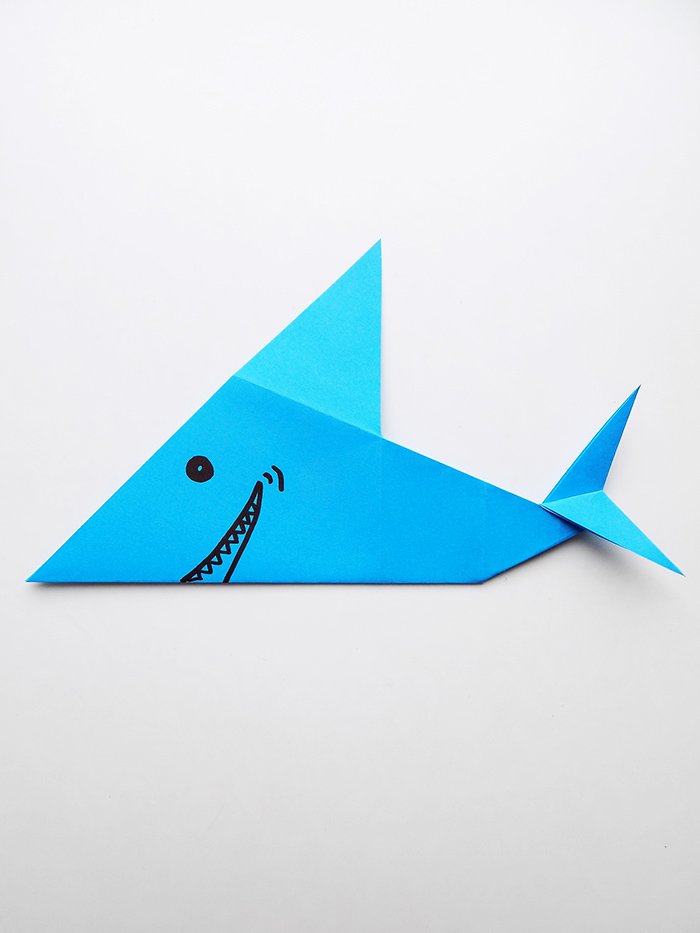 Now you know how to make an origami shark. Once you master this origami shark tutorial, you will be able to do it on your own without instructions.