We recently spent an afternoon painting rocks that we have collected on our nature walks and some that we gathered from our garden beds. It was a lovely way to spend some time together outside, creating our little pieces of art.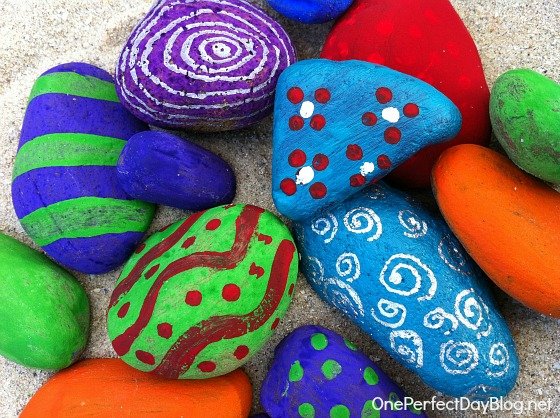 The rocks have become a favourite play item for R (4 yrs) and he's brought them out almost every day. I have been thinking about new ways to play with them and thought a treasure hunt might be fun. R really loves treasure hunts and he had great fun collecting moon rocks during his space birthday party so I knew this activity would be a hit.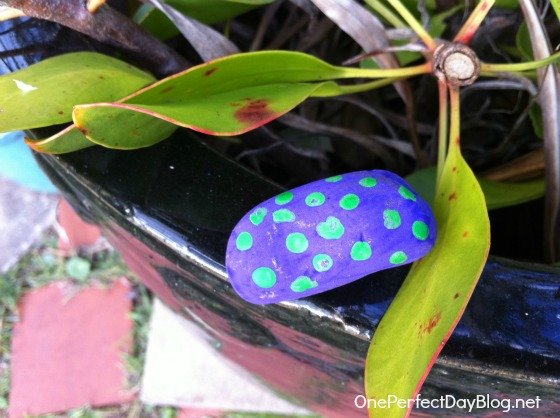 I hid some rocks in the flower pots, some within foliage and others I left just lying on the lawn.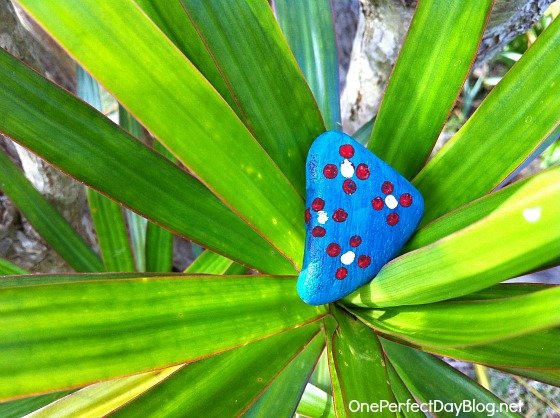 I love treasure hunts as much (possibly more!) than R. It's so much fun hiding little treasures like this inside the plants, just waiting to be discovered.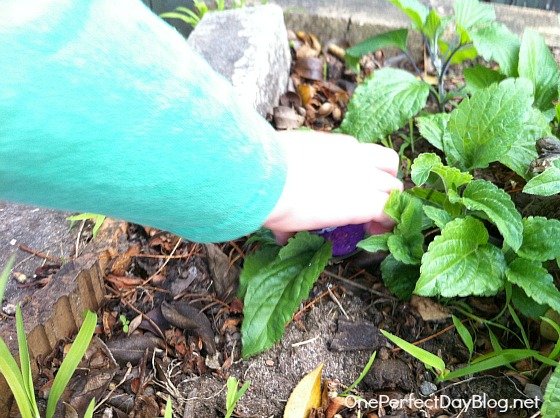 Once the rocks were hidden, the hunt was on! It was like Easter morning. R squealed with delight as each rock was uncovered.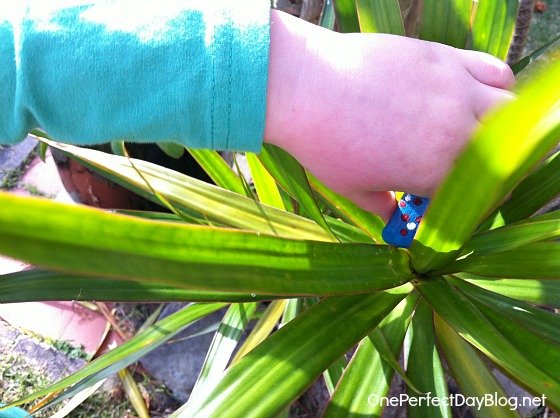 Soon his zip lock bag was full of painted rock treasures.
Then it was R's turn to hide the rocks and my turn to find them. He pretended to have forgotten where he had hidden them so that he could search for the treasure again. Too sweet! We were actually finding colourful rocks all over the garden for the next few days. These painted rocks have been one of the loveliest crafts we have done together. I'm looking forward to sharing with you some of the other ways we have played with them.